We Need You.
By: Jeremy Kiner, Executive Director - Connection Newsletter - JULY, 2016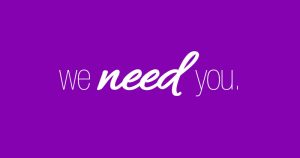 In 2011, Community Ambassadors had the great privilege of adopting the Pay It Forward Cafe program from Parma Park Reformed Church (aka "Church in the Woods"). Under the direction of Kathy Weber, the program was created in 2008 to assist individuals and families that had been caught in the economic downturn. For the past 5 years, we have carried forward this mission, serving over 12,000 meals and engaging those in our community needing, not just food, but the human connection. It is through these connections that we have been able to offer many the faith, hope, and love of Jesus Christ.
As you can imagine, the costs and details that go into a program/ministry like this can be many and complex. Thankfully, over the years, we have received support and partnership from several of our local churches, including The Branch Community Church, Han Madang United Methodist Church, New Life Fellowship Church, Bethany Lutheran Church, Cuyahoga Valley Church, and Parma Heights Baptist Church (If I missed someone, I apologize. We have also partnered with several other churches on other programs/initiatives).
We are incredibly grateful for all the churches and ministries that have collaborated with us and shared in the mission of caring for "the least of these." Without this support, Pay It Forward Cafe simply would not be possible. That is why, today, I am humbly appealing to you – pastors and ministry leaders. Right now, we need you. Or need you again.
Pay It Forward Cafe is a product and culmination of several volunteers, food donations, financial contributions, and the sharing of resources from all over the community. Without collaboration, we can do nothing. Without ministry partners, we will not make it. This is why we need you – and now more than ever.
Pay It Forward Cafe has enjoyed a long season of having just enough food, finances, and resources to fulfill the demands of this ministry, but we are currently teetering on a deficit that has us modestly concerned. If unaddressed for much longer, it will mean the end of a program that has proven for nearly 8 years to be an effective outreach in restoring lives.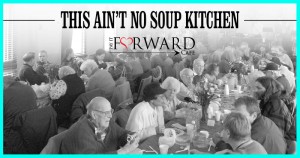 Ultimately, we know that the Lord, who has faithfully supplied every need thus far, will continue to guide and provide for us according to His will and grace. Our supreme trust is in Him who understands every cost and every concern.
In fact, just this past Saturday, I was reminded of how God often works with us. While serving macaroni and cheese to patrons, one of our volunteers started getting nervous when the pan started to look empty and there were still many patrons yet to serve. They feared that we would not have enough food for everyone. Unbeknownst to them, there was still another large pan of macaroni and cheese warming in the oven. When the pan was brought out, the volunteer's anxiety faded to joy as they realized there was actually more than enough food to go around.
Many times we, too, get anxious because we fear that God wasn't prepared for our circumstances and that His supply has run short. But I am assured that God's supply never runs out and that He is never surprised.
Pastors and ministry leaders, will you believe this with us? I ask that you pray for us as we continue to move forward, expecting God to do a great thing. If your church or ministry would like to partner with us – via food donation, financial contribution, volunteers, or otherwise – please contact us. Now is the critical time. We also welcome and encourage you to come visit us on a Saturday so that you can witness what awesome things go on at the Cafe.
Thank you for your prayers and thank you for all you do for the Kingdom. God bless.
Have a comment, idea, or question? Contact me at 216-200-7030 or [email protected].
What is Pay It Forward Cafe?
Every Saturday at 12:00 PM, Pay It Forward Cafe serves approximately 60-80 prepared, sit-down meals to local individuals and families who are facing challenging times. This outreach has proven over the years to be an effective way of connecting with and caring for residents who are either food-insecure or who lack a connection to the community elsewhere. In all that we do, our greatest hope is not simply to provide people food, but that we might also touch their heart, mind, and soul with the love of Christ. [LEARN MORE]