Jeremy Kiner, Co-Director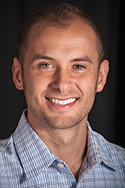 Jeremy Kiner was born and raised in Columbus, Ohio. In 2003, he moved northward, following his gut, his heart, and a tempting job offer. Not long after arriving in Parma, Ohio, Jeremy fell in love with the city and the surrounding communities, not to mention his best friend and lifelong crush, Dona, a Parma native, whom he anxiously married in 2004. Northeast Ohio has now become home to Jeremy and his family, a place he is extremely proud of and passionately believes in. Having served in executive leadership capacities and various ministerial roles over the past decade, Jeremy offers a healthy mixture of corporate experience and civic involvement to the Community Ambassador team. He is also a graduate of Ohio University with an Associates in Business Management and a Bachelors of Science in Organizational Communication. Last but not least, Jeremy loves being a dad to two of the most amazing boys, Dalyn and Weston. When he's not building forts with them in the backyard, he also enjoys running, reading, and eating donuts.
Dona Kiner, Co-Director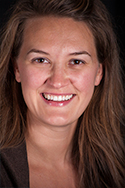 Dona Kiner grew up in a modest, but far from boring, preacher's home. Her parents, Dan and Donna Deaton, as well as The Branch Community Church, laid the groundwork for Dona to develop her gifts and serve the community in many capacities, including 15 years of youth ministry. As a Parma native, Dona attended Cuyahoga Community College, where she earned her Associate's of Liberal Arts. Currently, aside from mothering two adventurous little boys, Dona makes time for catering special events and volunteering as a spiritual care aide at Parma General Community Hospital. All who know Dona, know she is one for being spontaneous and sometimes downright crazy. Her most notable personality quirk is her knack for creating "awkward moments." Her uniqueness, occasional weirdness, and genuine love for people is what makes her contagiously fun, inspiring, and an invaluable component to the Community Ambassador team.
Aaron Powell, Co-Founder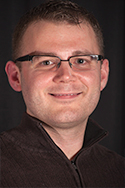 Aaron Powell, originally from the Youngstown area, moved to Cleveland in 2005 without really knowing what God had in store for him. Shortly after the move, Aaron settled into a Parma church where God began ordering his steps toward where he is today. While serving at the church as Technical Services Director and Youth Leader, Aaron met and fell in love with the woman of his dreams, Daniell, who he married after just 3 short months of dating (hey when you know, you know). Aaron has served in many different ways over the years, in both ministerial and technical roles, which has shaped his contributions to the Community Ambassador team. Currently Aaron Powell is completing his Bachelors Degree in Software Architecture at Capella University while working full time as the Communications Coordinator for the largest MLS in Ohio. Amidst all the responsibilities, Aaron loves spending quality time with his wife and 6 kids. When not at work or play, Aaron enjoys running, exercising, and photography.
Daniell Powell, Co-Founder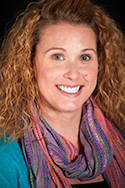 Daniell Powell is a Brunswick native, although most of her childhood was spent in Parma. She was an active member of her church youth group and therefore fell in love with this community. While serving at church, she was able to hone her skills in hospitality and food service while directing the women's ministry. It was at this same church that she met her husband, Aaron and they were married shortly thereafter. She attended Mount Vernon Nazarene University while pursuing a degree in early childhood education. These plans were put on hold when she decided to start a family. She is now the multitasking mother of six who spends most of her days cleaning, organizing, and keeping her household running in tiptop shape. When not swinging from a chandelier, Daniell also enjoys thrifting, reading and anything that relates to eating healthy.