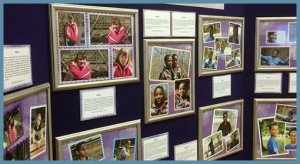 On March 31st, the Parma Area Family Collaborative hosted a free foster care and adoption dinner.  Those in attendance were families considering fostering or adopting a child, as well as individuals and organizations desiring more education on the need for some 600 children in Cuyahoga county to find a place to call home.
Bryan Stanton, System of Care Supervisor at Parma Area Family Collaborative, lead the presentation and provided statistics, resources, and helpful guidance on the process of becoming a foster or adoptive parent.  Stanton also fielded many questions throughout the discussion from those in attendance (see questions at end of article).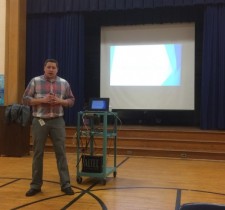 Stanton shared with the group the following first steps for becoming a foster or adoptive parent:
Attend the 36-hour pre-service training (12 – 3 hour sessions).
For more information and schedules, visit: http://cfs.cuyahogacounty.us/en-US/perservice-training.aspx
Application submission.
You are given an application to foster and/or adopt children in the first pre-service training session.  The application can be submitted at any time between the start of training and up to 12 months.
Home study.
Home studies can take 4-6 months and entail a series of visits from the home study social worker who will conduct interviews with all household members and perform safety checks.
The approval.
Once the home study is complete and successful, your family can be approved to be considered as a foster or adoptive family.
The matching process.
Once approved, the process of matching a child in need with your family begins.  Information regarding the sex, age, and other characteristics you have specified are considered during the placement process.
To learn more about the foster care/adoption process, please read the Foster/Adoption Family Handbook.
---
Questions asked at the Foster Care/Adoption Meeting:
What are the greatest foster care/adoption needs?
According to Sally Denman, Social Service Worker at the Department of Children & Family Services, the greatest needs are among sibling groups and kids of color with therapeutic needs. Children 10 years old and older are also generally more challenging to place with families.
There is also a need to find more local foster care families, insomuch that roughly 1/3 of the kids in the foster care system are being taken outside of the county for their care. This adds undesirable stress and complexity to the child who must acclimate to new communities and travel great distances to visit with their birth families.
How many kids are in the foster care system? How many are legitimately orphaned?
Currently, there are 1,600 children in foster care in Cuyahoga county. Of this number, 600-plus kids are in the permanent custody of Cuyahoga county, meaning that it has been deemed that the child's family situation is not safe enough for them to ever return. Out of these 600 kids, one-third of them have no foster or adoptive family pursuing them at all.
How many kids were adopted last year?
In 2014, there were 138 children adopted in Cuyahoga county. More than 70% of these adoptions were children under 5 years of age, and nearly 50% were adopted by their foster parent.
Are their substantial costs to becoming a foster or adoptive parent?
No. Most, if not all, costs associated to the application process are either covered by the Division of Children & Family Services or are reimbursable through available subsidies.
Are their resources and support groups out there if I choose to become a foster parent?
Yes. The Parma Area Family Collaborative is a local resource that can help answer questions and provide guidance through the fostering process. They also offer a foster care support group that meets on a monthly basis.
Want more information on becoming a foster care or adoptive parent?
Contact the Parma Area Family Collaborative at 440-887-4873 or online at www.FamilyCollaborative.com.
To learn more about the foster care/adoption process, please read the Foster/Adoption Family Handbook.