Parma Area Ministerial Forum on September 19th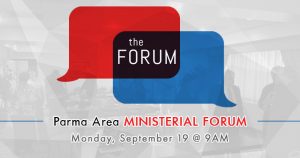 Pastors & Ministry Leaders, mark your calendar!  We will be holding our next Parma Area Ministerial Forum on Monday, September 19th, at 9:00 AM (Coffee and refreshments will be available at 8:30 AM).  The conversation will begin by discussing what opportunities there are to help mentor youth in our community.
Thank You to Our Partner Churches!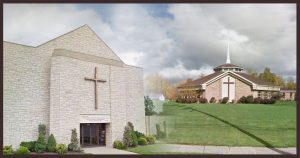 A special thanks to Pleasant Hills United Methodist Church and Bethany Lutheran Church for their upcoming help with Pay It Forward Cafe.
In September, Pleasant Hills United Methodist Church will be sending us volunteers and providing the meal for one of our…