Heroin: Taking Back Our Community
By: Jeremy Kiner, Executive Director - Connection Newsletter - JUNE, 2016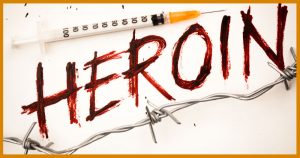 At the recent Parma Area Ministerial Forum in May, one of the topics of discussion was heroin and its impact on our community.  During the meeting, I asked the group of pastors and ministry leaders whether or not their congregations had been touched by the heroin problem.  Nearly all in attendance confirmed that it had.
Heroin is no longer just a fringe problem.  It is no longer just an inner-city problem.  It is a right now problem and it is a Parma area problem.  It is also a problem that the local churches cannot ignore.
In Ohio alone, there are a staggering 5-8 deaths per day related to heroin/opiate overdoses (1 death per day in Cuyahoga County).  "No place in Ohio is worse than Cuyahoga County," stated Carol Rendon, Ohio US Attorney, in regards to the heroin crisis.  She added, "It is second to only terrorism as a priority."
At a heroin awareness seminar I recently attended, Ohio Attorney General Mike DeWine stated, "We're not going to solve this problem in Washington.  We're not going to solve it in Columbus.  We're going to solve it in the community."
I would echo DeWine's statement.  It's painfully evident that the government cannot control it, nor can law-enforcement, the courts, or the prisons contain it.  It is a pervasive issue that is growing rapidly and transcending every demographic (race, gender, age) and socioeconomic status level.  It's no longer just affecting the stereotypical druggie or low-life, gang-banger.  More and more, it is the suburban 17 year-old stand-out student from the affluent family whose curiosity in the medicine cabinet leads him to an addiction.  It is the chic soccer mom who inadvertently discovers heroin to be far easier and cheaper to get than her prescription meds.  It is the savvy business man that, post-surgery, becomes hooked on opiates, not to get high, but just to function and get through the day.  It is the neighbor, the brother, the sister, the friend, the devoted parishioner.
According to Kevin Riley, Parma Police Detective Lieutenant, "Parma is second in the county, behind only Cleveland, in narcotic related mortalities.  Indeed, it is a community problem – and one that the local church must be at the forefront in solving.
How can the local church respond?
First, we must become more educated on the signs and symptoms of heroin usage.  Detective Lieutenant Riley says, "Unfortunately, people that need help generally do not seek help."  If we only take action when an addict says, "I need help," the help may come too late.  The more we are aware of and the earlier we can detect the signs of addiction, the more help we can provide to the addicts and to the families who are dealing with an addicted love one.
Secondly, we must become more educated on the nature of the disease.  Drug addicts are often perceived as being morally flawed and lacking willpower, but the issue has less to do with moral failing and more to do with a neurological disorder of the brain.  While the initial decision to take drugs is generally voluntary, when addiction sets in, physical changes occur in the brain that impair judgment and behavior control.  Simply telling an addict to "just stop taking the drugs" will never be sufficient in helping them change their behavior or overcome their addiction.
Finally, our churches must be equipped with the knowledge of resources and tools to help navigate a wayward youth or a concerned parent through the process of treatment and recovery.  The problem with this is that local treatment and recovery programs are few and far between (but there are some – see below).  Perhaps one more reason for the church to stand in the gap and engage in this fight even stronger.
I will admit, prior to a year ago, I was far less concerned about the heroin crisis than I am now.  What made the difference?  The problem hadn't touched me yet.  Within the last year, however, I have experienced the loss of two people connected to me who overdosed from heroin.  All I can say now is, when it hits you, it changes you.
Let's keep the conversation going.  Have a comment, idea, or question?  Contact me at 216-200-7030 or jeremy@comamb.org.
Drug Treatment & Recovery Resources