Help End Human Trafficking in NE Ohio
Connection Newsletter - JUNE, 2016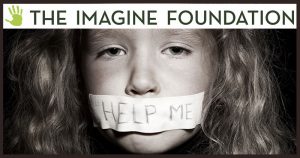 Last month, Dr. Jesse Bach, Executive Director for The Imagine Foundation, spoke to a group of Parma area pastors and ministry leaders about the growing human trafficking and child slavery problem in northeast Ohio.
Bach said, "It's not just happening 'over there.'  It is happening right here in our local community."  In fact, just recently, four Parma City School teenagers were rescued from a local child slavery operation.
Human trafficking, a term that is used to describe child soldiering, forced labor, and sex trafficking, is a problem that is affecting 100,000-300,000 children nationwide – Ohio being among the worst states.  In Ohio, 4% of children are at risk for being trafficked.  To put that into perspective, consider that 4% of the Parma City School District would be approximately 400 or more students.
Dr. Bach hopes to put an end to this problem.
Through The Imagine Foundation, a local 501(c)(3) non-profit organization, Bach's goal is to spread awareness and promote solutions for ending human trafficking and child slavery locally and worldwide.  One way they are doing this is through 24-hour mobile outreach pop-ups placed in high risk areas throughout northeast Ohio.  These kiosk-like pop-ups provide critical services to victims, such as:  Employment help, legal support, drug rehab assistance, clothing, and care & survival bags.  The pop-ups will typically serve around 30 victims at each site in a 24-hour period.
Want to get involved in the fight?
Presently, The Imagine Foundation is in need of the following:
Products for care & survival bags
Resume / Interview assistance at 24-hour pop-ups
Clothing (business attire for interviews)
Stylists (hair & makeup)
Lawyers & Social Workers
Pop-up locations on or near Brookpark Rd.
For more information, contact The Imagine Foundation at info@imaginefreedom.org or visit them online at www.ImagineFreedom.org.
Other Ways to Get Involved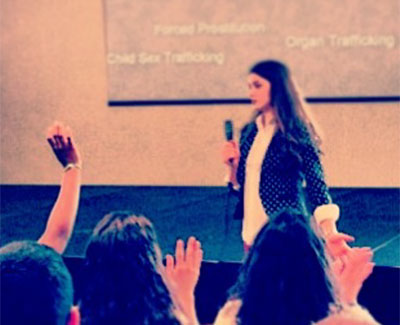 If your church or organization needs help mobilizing to help others, The Imagine Foundation will come to you, free of charge, to deliver a one hour talk.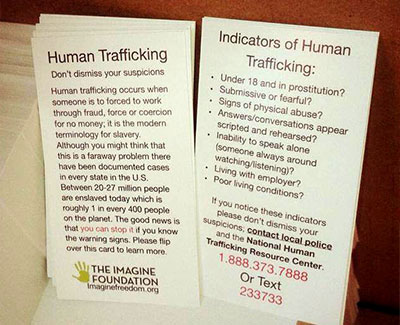 These are wallet-sized cards that The Imagine Foundation (or you!) drop in hotels, bars, bathrooms, gas stations, etc. that contain the indicators of human trafficking as well as the phone number for the National Human Trafficking Resource Center.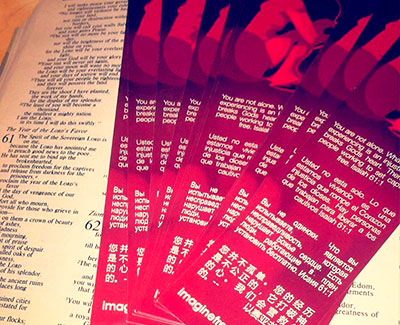 These are targeted towards hotels/motels (where survivors are often forced to "work") that contain information on how to get help, as well as a translated Bible verse of Isaiah 61:1.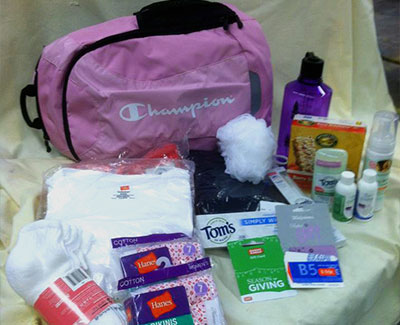 The Imagine Foundation stocks these with these with general necessities (clothes, toiletries, bus passes, food/drugstore gift cards) and gives them to agencies/organizations that are able to give them to survivors who escaped slavery/trafficking.