Connection Newsletter JANUARY 2014
- To inspire & inform local pastors & church leaders -
2014: Community Redefined
by Jeremy Kiner, Co-Director

For most people, the month of January is a time spent on reflection and revision. Looking behind, we assess the negatives, recount the positives; then look ahead, conceiving a future full of greater outcomes than the year before. It is a time of resetting the score, hitting that metaphoric do-over button, reviving passion, renewing vision, and redefining our goals and strategies.
As we launch into 2014, I look ahead with great optimism, believing that this will be a year of community and collaboration at its best. I also believe that the local churches will be instrumental in leading and guiding transformative change, providing untapped resources and new strategies that will effectively address our community's greatest needs and challenges, more so than anything we've ever seen before.
Compelled by LOVE
by Aaron Powell, Co-Director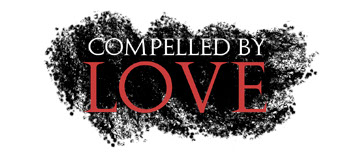 I recently watched a documentary about Heidi Baker and Iris Global Ministries titled "Compelled by Love". This movie traces the life/ministry of Rolland and Heidi Baker in which they move into a war torn Mozambique to be the literal hands and feet of Christ. I was left with a feeling of unrest and a desire to pursue the purpose that Christ has for my life with a renewed passion. I instantly imagined what it would look like for my family and I to sell everything and move to Africa as I was still feeling the emotional high from the closing credits.
PACC Pride Award
Community Recognition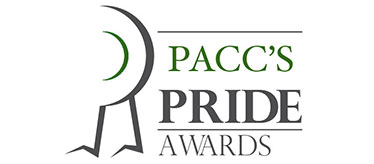 Community Ambassadors is honored and ever so grateful to be selected for a 2014 Parma Area Chamber of Commerce Pride Award. Each year, these prestigious awards are presented to one outstanding individual, organization, businesses, and volunteer. This year, Community Ambassadors was nominated and selected as recipient of the Outstanding Organization Award. This award simply would not have been possible without the numerous volunteers, financial contributors, and partnering organizations that make every program and initiative we oversee possible.
Parma Libraries - New & Improved!
Community Update
Parma Health Ministry's NEW Website
Community Update
If you have not visited the two new Parma Libraries, you are missing out! The Parma (Main) branch at 6996 Powers Blvd. and the Parma-Snow branch at 2121 Snow Rd. both boast a long list of attractive features, such as a full-service drive-up window, an interactive children's play area, and a Technology Learning Center. Aside from these amenities, both locations also offer ample meeting rooms, large open spaces, and independent quiet rooms, perfect for personal studying, private meetings, or small group sessions.
The Parma Health Ministry (PHM) recently launched their new website, filled with tools and information geared to help those in our communities seeking health care assistance. You can visit the new website at ParmaHealthMinistry.org.
PHM's mission is to provide health care services at no cost to eligible individuals who cannot afford health insurance, yet still make too much to qualify for welfare. They also assist those navigating the Health Insurance Marketplace by guiding consumers through the eligibility and application process.
Contact Us



Thursday // 8:15 AM - Parma Area Family Collaborative Meeting
Parma Area Family Collaborative - 11212 Snow Rd., Parma
Friday // 8:00 AM - C/B/S Partnership Meeting
Parma-Snow Cuyahoga Public Library - 2121 Snow Rd., Parma
Phone: (216) 200-7030
Saturday // 6:00 PM - PACC Pride Award Gala
Carrie Cerino's Ristorante - 8922 Ridge Rd., North Royalton
Address: PO Box 29429,
Parma OH 44129