Connection Newsletter NOVEMBER 2014
- To inspire & inform local pastors & church leaders -
Giving Thanks
by Jeremy Kiner, Co-Director

Recently, I was with my 9 year old son, Dalyn, when he had just received a gift from someone. After receiving this unexpected token of kindness, I noticed that he never offered the person any expression of gratitude. Feeling the need to seize the teaching moment, I quickly pulled him to the side and reminded him that he should always say "thank you" upon receiving a gift. Then it hit me....
Community Ambassadors Co-Directors on TCT
Family Engagement Council Needs Your Help
Our Mission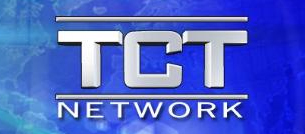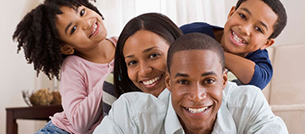 Community Ambassadors is a Christ-centered, compassion-driven nonprofit organization committed to promoting and facilitating greater collaboration in order to effectively empower lives, strengthen families, and build better communities.
Jeremy and Dona Kiner, Co-Directors of Community Ambassadors were recently invited onto the TCT Rejoice program to talk about community involvement. The program airs on Thanksgiving day, but you can get a sneak peak here:
​
If video does not appear above, you can view it hear: https://www.youtube.com/watch?v=mt08eQuVRiY


Family Engagement in the Parma City Schools is a goal that goes much farther than just encouraging parents to get more involved. It is often overlooked how critical a role parents play in ensuring a child's academic success. Therefore the Parma City School District has developed an ongoing initiative, guided by the district's Office of Family and Community Engagement, to strategize and oversee the organization of programs that facilitate more productive partnerships among parents, teachers, principals, and the community.
Since September, an advisory board (Council of Family Engagement) began monthly meetings to discuss....
Thursday // 2:30 PM - Mobile Food Pantry - IN NEED OF VOLUNTEERS
@ Parma Area Family Collaborative - 11212 Snow Rd., Parma
Thursday // 8:15 AM - Parma Area Family Collaborative Meeting
@ Parma Area Family Collaborative - 11212 Snow Rd., Parma
Contact Us



Phone: (216) 200-7030
Thursday // 5:30 PM - Adoption Network Cleveland - Mentoring Training
@ Adoption Network Cleveland - 4614 Prospect Ave., Ste. 550, Cleveland
Friday // 8:00 AM - Community/Business/Schools Partnership Meeting
@ Tri-C Western Campus - 11000 Pleasant Valley Rd., Parma
Address: PO Box 29429,
Parma OH 44129